Food Service
We are honored that some of the best restaurants and resorts serve Shangri La Teas.
We pride ourselves on delivering the industry's best customer service. We have a Food Service support program that offers you:
• A wide variety of hot tea and iced teas
• Dependable, low-maintenance dispensing machines for manufacturers as Wilbur Curtis and BUNN.*
• Expert training by our specialists to ensure consistent quality Inventory monitoring so your Shangri La teas are always in plentiful supply
• Monthly 24-point audit on equipment maintenance to ensure Shangri La teas are always available
• Service availability seven days a week
Contact Us
Ready to start the conversation? For more information about our Food Service industry program, please contact us at:
Phone: 562.942.9828
Email: orders@shangrilaco.com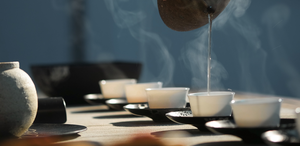 Distribute Shangri La Products
As tea is becoming the drink-of-choice for more and more Americans every year, the annual tea sales within the food service industry continues to climb. Become a Shangri La distributor and be part of America's growing love-affair with tea.
As a Shangri La distributor, you can enjoy the benefits of:
• Full turnkey beverage program development, including:
• Product Equipment Distribution Service
• Strong brand recognition with end customers
• A fully supported test program 24/7 emergency service program
• Proprietary blend development
• An integrated program of proven marketing materials
• Co-branded promotional support item development
Contact Us
To learn more about becoming a Shangri La products distributor, contact us at:
Phone: 562-9429-828 or 702-780-0444
Email: orders@shangrilaco.com